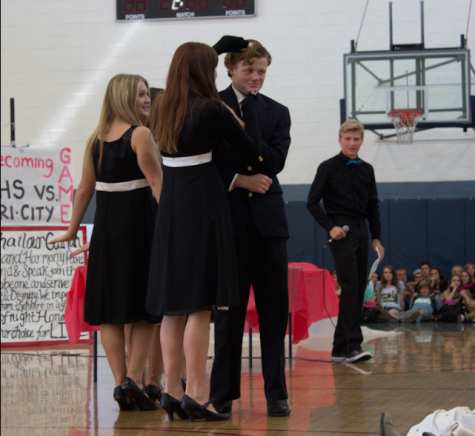 Olivia Jolley, Reporter
October 6, 2014
Filed under On-Campus
Escondido - Hordes of boisterous CAHS students poured into the Boys & Girls Club gymnasium on September 25, 2014. At the homecoming assembly, ASB announced spirit week dress-up days, the royal court, and the theme of the dance, "A Midnight in Manhattan." ASB playfully revealed the theme...
Michaela Sanderson, Reporter
October 1, 2014
Filed under On-Campus
ESCONDIDO — An assortment of people and the smell of coffee fill Kettle Coffee & Tea in downtown Escondido on a daily basis. Locals know of this little shop due to its drinks and pastries, as well as its weekly open mic. It gives anyone the opportunity to share their vocal talents by simply signing...
Catalin Wiese, Reporter
September 30, 2014
Filed under News
Within the span of four days, an estimated 200,000 people have fled the Kurdish town of Kobane, also known as Ayn al-Arab. The people fear the Islamic State militants advancing on their hometown.
Read more »