Best of the Buzz: Films to look forward to in 2016.
For anxious moviegoers and curious observers alike, it is that time of the year to start prospecting the fine films that 2016 has to offer. With the summer season just around the corner, people are already beginning to watch trailers, read blogs and check online tickets in order to suffice the time between now and the release date of their favorite blockbusters. Some releases, however, tend to be more anticipated than others as certain trends of discussion and debate arise as these particular films get closer and closer to premiere night. Already we can hear eager students' imaginations at work as they excitedly try and guess which new creature will be found in Fantastic Beasts and where to Find Them, or what shenanigans will an animated classic character get herself into this time in Finding Dory.
In order to more accurately gage the popularity of some flicks over others, I created a Google form asking CAHS students which would be the number one most anticipated film being released in 2016. After over 100 responses I was able to compile a top three list of the most popular write-in titles and use these films as the first three I am to discuss in my article. The second two I will be talking about are films of my own personal favor. Being an insane film geek myself, I find the topic of upcoming flicks and prospective award winners naturally fascinating, and so I do implore you to be so kind as to take some of my selections to mind as I discuss them alongside your personal favorites.
The Audience Picks
Finding Dory
Pixar has proved itself to be one of the most groundbreaking and critically acclaimed animation studios in the last 25 years. Their films have gathered 10 Oscar Nominations for best animated feature with eight wins, and even a staggering six nominations for best original screenplay. Among these was the commercial and critical darling of Finding Nemo, a story about a curious clownfish who is abducted by Australian scuba divers and his father's quest to find him with the aid of a not-so-smart blue fish named Dory. With the release of the much-awaited sequel on June 17, the film serves as a means for nostalgia to many young adult film-goers. "I remember the first time I saw Finding Nemo," chimes junior Ciara Acentio, "…we watched it in Marine Biology… and it was sick!" The new adventure features Dory trying to find her parents after she remembers a clue that involves "the jewel of Monterey," and winds up in the bay of the Californian city along with a beluga whale, a whale shark and an octopus who try to help her along the way. A sequel to a childhood classic 13 years in the making, we can only hope that the excursions of our yellow-finned friend can be as thrilling as the last time she was on screen.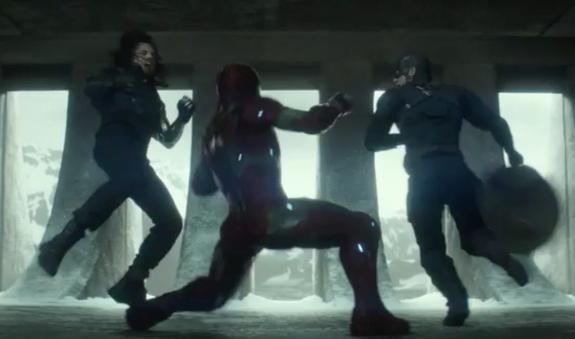 Captain America: Civil War  
The 2010s have proved themselves to be the revitalization of the superhero genre, and no film this year better exemplifies it more than the second sequel to the Captain America franchise: Civil War. Set one year after the events in Age of Ultron, the Avengers have now two opposing ideologies and have split, with one side being lead by Bucky Barnes and the other by the charismatic billionaire Tony Stark, aka Ironman. Junior Keith Lugo is especially excited about the film: "I love Marvel and I'm so excited to see what they can do with the franchise." Even acute observations about certain character absences in the film Lugo was able to comment on: "It's going to be interesting because Wolverine was in the original comic and now he's not, so we'll see how that works out."
Fantastic Beasts and where to find them
From the mind of J.K. Rowling comes the latest addition to the wizarding world of magic in the latest film adaptation of Rowling's universe: Fantastic Beasts and Where to Find Them. In events that are set nearly seventy years prior to Harry Potter's adventures, Fantastic Beasts will mark the first time the original author will be writing a screenplay based on of one of her own works. The flick is almost guaranteed to include of plethora of… well, fantastic beasts, as we follow Newt Scamander (played by Oscar winner Eddie Redmayne) and his excursions around New York collecting these creatures. "I'm a giant Harry Potter fan," said senior Dylan Knapp. "I love the Harry Potter universe in general and I am very stoked to see that expanded upon outside of the Harry Potter general narrative." It seems as though a world of discovery will be revealed to die-hard Hogwarts fans and casual film-goers alike come this November.
Personal Picks
Snowden
Director Oliver Stone is set to release his latest film in the fall of this year, and guess what? It's a biopic! How original… All kidding aside, Snowden appears to be a take on the story of the still highly controversial NSA leaker Edward Snowden and is set to star Joseph Gordon Levitt as the titular character and Shailene Woodley as Snowden's partner Lindsay Mills. Stone is known for directing several critically acclaimed films over the course of his career including Platoon and JFK, and since then has kept a keen eye peeled for stories regarding political controversy. Ironically enough, the still-heated subject matter of Snowden's status as either a hero or villain has caused the production of the movie to be incredibly difficult to receive studio support. According to the Hollywood Reporter, the principal photography of the film had to be shot in Munich, Germany out of fear that the production would receive interference with the NSA. "We moved to Germany, because we did not feel comfortable in the U.S." Stone commented. "We didn't know what the NSA might do, so we ended up in Munich, which was a beautiful experience."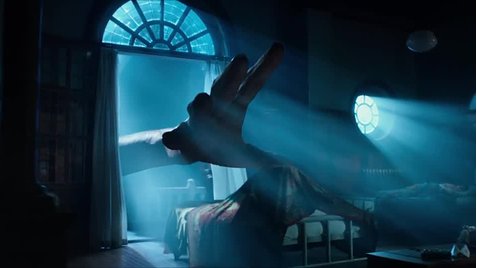 The BFG
Beloved children's author Roald Dahl meets master storyteller Steven Spielberg? Sounds like a match made in heaven to me. The BFG, (that's an acronym for "big friendly giant") is of course based on the 1982 classic novel by Roald Dahl, and happens to be my all time favorite book of his. This of course adds to my excitement for the film as it would be a trip back to the time when I was seven years old, reading the book and being in awe over the strange whimsy that only the fantastical dark humor of Dahl could provide. As I found out more about the movie the surprises that I encountered with my research became more and more pleasant. Not only does Spielberg direct this fantasy flick, but has hired Mark Rylance to play the giant himself, who just last year won the Academy Award for best supporting actor for his beautifully understated performance in Bridge of Spies. "Rylance is a transformational actor," Spielberg said of leading man, "I am excited and thrilled that Mark will be making this journey with us to giant country."