5 Things From 2016 That Are Worth Smiling About
Regardless of how the year began, many of us can agree that 2016 wasn't the brightest year. From the deaths of iconic stars such as Prince, David Bowie and Carrie Fisher to the heated race between presidential candidates Hillary Clinton and Donald Trump, 2016 wasn't everyone's slice of cake.
2016 may have had it's ups and downs, but, between Leonardo DiCaprio winning his first Oscar and a rise in tiger population, the year wasn't all bad. But, despite the hardships this year brought, here's a list of five things from 2016 guaranteed to make you smile.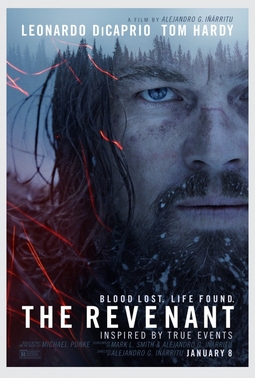 1. Leonardo DiCaprio and the End of an Era (of memes)
In terms of memes, Leonardo DiCaprio at the Oscars is a classic. If you're an avid Tumblr user, you can probably relate to the timeless humor that comes around during the infamous award show. DiCaprio has spent each year being the butt of the joke for failing to win a highly esteemed Oscar. But this year was a little different. For the first time in history, DiCaprio made headlines for winning Best Actor in a Leading Role for his portrayal of frontiersman Hugh Glass in the box office thriller "The Revenant." The Internet went wild with congratulations for the actor as we bid farewell to an era of memes deeming DiCaprio the "least likely actor to win an Oscar." It was a long time coming, and remembering DiCaprio's reaction when his name was announced is enough to put a smile on anyone's face.
2. Tigers on the Rise
According to a study conducted this year, the amount of tigers in the wild is steadily rising for the first time, after a hundred years of decline. The study suggests that since 2010, 690 wild tigers have been born. Conservation groups hope to double the amount of tigers by 2022. In countries such as India and Nepal, the amount of wild tigers has steadily grown since the last survey conducted in 2010, which estimated that there were currently 3,200 tigers. The endangered species has been growing slowly, but hopes are high that conservation efforts will be successful.
3. Bar Mitzvah … Sorta
The world's oldest man, Yisrael Kristal, celebrated his bar mitzvah in September. The only difference between him and every other Jewish boy? He's celebrating the momentous occasion a hundred years later, at the prime age of 113. Born to religious parents in 1903, Kristal experienced firsthand the harsh effects of both World Wars and the Holocaust. During the Holocaust, Kristal lost his two children and his first wife. Kristal, who turned thirteen while World War One was raging, was unable to celebrate the traditional religious ceremony.  In 1950, he moved to Israel with his second wife, and, after a long wait, Kristal celebrated the occasion surrounded by friends and family in northern Israel.
4. Frank Ocean's "Blonde"
In November, singer Frank Ocean excited fans with the release of his new album "Blonde," along with a visual album titled "Endless." Following his first debut album "Channel Orange" in 2012, Ocean announced that he would be working on his second studio album. Fans were expecting the album to be released some time later that year, but Ocean held off until late 2016, releasing both "Blonde" and "Endless" within the span of one week. The result? Excitement from dedicated fans and happiness at such a delightful surprise.
5. Hillary Clinton and the Glass Ceiling 
This was a groundbreaking election for Democratic nominee Hillary Clinton. Clinton became the first woman in American history to be nominated for presidency by a major party, a historical event that inspired women and girls alike across the nation. Throughout her campaign, Clinton broke the metaphorical "glass ceiling," allowing women to reach the fierce final competition for the presidency. Women across the nation found encouragement in Clinton's determination to become the first female president and, although she finished as runner up, Clinton's legacy as the first woman to be nominated by a major party will live on.
Mikaila Barker contributed reporting.