The CAHS staff and student body alike start the 2017-18 school year with the First Day of School Assembly on Aug. 23.
Students on various teams, including sports, journalism and ASB, were recognized for their participation.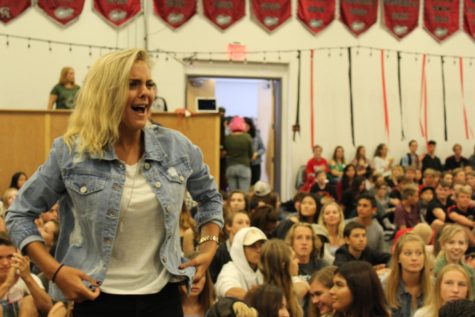 Cheer, dance and flag followed with their individual routines.
After the performances, four teachers spoke to the student body about the CAHS core values.
The assembly ended with the singing of the Alma Mater and math teacher Mr. Jeffrey Eicher's rap music video on the core values that make the school unique.
For Mr. Eicher's music video, click here.