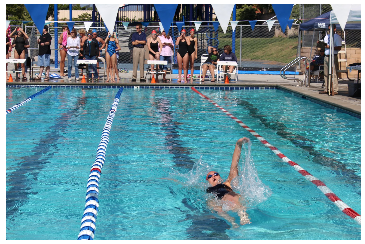 Kelsea Wolleson, Reporter
June 7, 2016
Filed under Sports
Junior Alee Vukovics has loved swimming since she was 8 years old. Born and raised in San Diego, California, she was constantly immersed in sunny weather and welcoming waves as a child. She found it natural to get into competitive swimming, saying, "Swim has affected my life by giving me an outlet. Whe...
Evelyn Kang, Reporter
February 21, 2016
Filed under Sports
Water splashes every which way, arms dig and legs kick through the water, as swim team prepares for an exciting season of swim events! Each member of swim team dedicates their time to long practices, where they spend hours—on weekdays from 3:15 to 5:00—exercising and improving their swimming skills...