The Cheesecake Factory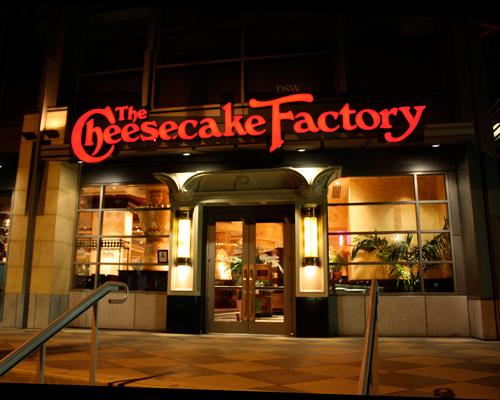 Hang on for a minute...we're trying to find some more stories you might like.
Who doesn't like dessert?
The Cheesecake Factory, located at 200 E Via Rancho Pkwy in the Westfield North County Mall, specializes in making treats.
The Cheesecake factory sells cheesecakes (yes, shocking), but beyond that, they serve many types of cuisine. Seafood, pasta, burgers, pizza– you name it, they will most definitely serve it. They even have a "skinnylicious" selection for people conscious of their waistline.
To be truthful, the menu can be a little daunting. The sheer amount of different meals available is gigantic, maybe overly so. After scanning through the menu, however, I ended up ordering their mushroom burger. I'm an avid mushroom lover and the burger was exceptional. The food is amazing. The restaurant uses unprocessed, all-natural ingredients– one of the definite perks of eating there.
The food came out quickly and was on our table within ten minutes of us ordering. The staff, who were quite friendly, engaged in conversation with my group from the time we entered the restaurant to the time we left.
The restaurant is definitely on the pricey side, but doable. No need to sell any sons or daughters to afford your meal. The prices range anywhere from $10 to the low 20's.
Now, going back to what' s important: the cheesecake.
If you you want cheesecake, go to the Cheesecake Factory. The word "cheesecake" is in their name for a reason. They have a massive selection of cheesecakes as well as other treats, all of which are anything but mediocre. The desserts there are amazing and each one of them is unique. Any person, no matter their preference—whether it be sweet or sour, chocolatey or fruity—will find something there they will like, and quite possibly love. Like, really, really love.
If you are looking for a resturant to eat at with friends, with family, with your girlfriend or boyfriend, do yourself a favor and go.