Book Recommendations from the Jerds
Click on the names of the staffers to go to their staff bio!
Gage Auge – The Chronicles of Narnia
Clive Staples Lewis, or Jack as he preferred to be called, was born into a Christian Irish family in 1898. As a firsthand witness of World War I, at age 15, Lewis was a self-proclaimed atheist. However, after long talks with his close friend, J.R.R. Tolkien, Lewis converted to Christianity in 1931. This conversion sparked a fire within Lewis that inspired him to write his best-selling work, and a classic of children's literature, "The Chronicles of Narnia." This series was written by Lewis in order to make Christianity and its core ideas easily accessible to young readers. Whether or not the reader is a Christian, it is apparent that this series is written by a very intelligent and skilled writer. With entertaining plotlines, crafty comedy and complex characters, "The Chronicles of Narnia" is a highly recommended read that appeals to many an audience.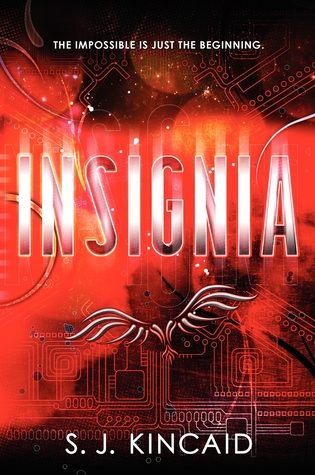 Rachel Howard – Insignia
Whether you're into interplanetary battles or hand-to-hand combat, cyber mind-hacking or good ol' fashioned manipulative charm, S. J. Kincaid's "Insignia" is a must-read. Quick-paced and generously heaped with sarcastic humor, the novel chronicles teenager Tom Raines' journey from hustling virtual-reality gamer to intrasolar combatant. Armed with a computer brain implant and a team of quirky friends, Raines squares off against enemy combatants, jealous rivals, backstabbing allies and scheming megalomaniacs across virtual worlds. With smooth, rapid-fire action, endearing characters and razor-sharp wit, "Insignia" bears all the marks of a great novel.
Megan Kolod – The Hundred Oaks Series
The "Hundred Oaks" Series has six books out so far author Miranda Kenneally has said two more books will be coming out soon to end the series. One of the books will be coming out this July. Spanning a range of years, each book has a different protagonist, all of them go to the school Hundred Oaks High, and each book involves appearances from past characters. For example, the first book tells the story of a girl named Jordan and a boy named Sam. A few years late in the fifth book the series' focus turns to Sam's little sister, Maya, and a new male character named Jesse. Jordan and Sam make lots of appearances in Maya's book, giving her advice and helping her out with Jesse. The order of the books is  "Catching Jordan," "Stealing Parker," "The Things I Can't Forget," "Racing Savannah," "Breathe, Annie, Breathe" and "Jesse's Girl." The seventh book, coming out in July of 2016, is called "Defending Taylor," and is about a girl who must decide between her soccer career and a boy. If you like dramatic, contemporary and romantic books, this series is for you.
Orion Lenz – Gulliver's Travel
Widely regarded as one of the finest satires ever written, Jonathan Swift's "Gulliver's Travels" is an adventurous novel of epic proportions that cleverly interweaves commentary on 18th century British imperialism and a parody of the "travel" genre of literature that was rising in popularity at the time.
The novel follows the travels of Englishman Lemuel Gulliver, a doctor who has left his family in order to take a well-paying position on a ship crew for an extended period of time. However, this relatively short excursion takes an unexpected turn when a storm capsizes the boat and leaves Gulliver shipwrecked in an unknown region of the world. In his attempt to find his way home, Gulliver's sixteen-year journey takes him through four distinct nations that each make him consider the nature of humanity and the downfalls of British society.
The first is the island nation of Lilliput, where the inhabitants are one-twelfth the size of Gulliver, but have a hunger for imperialism and war that compensates for their small stature. The second is the large land mass of Brobdingnag where Gulliver finds himself as the small creature, while everyone else appears to be giants. These inhabitants are characterized by a socialist-leaning system of government in which no one goes hungry and everyone has a deep respect for farming and the harvest. The third part of the story actually consists of several different nations, including the flying island of Laputa (in which its controllers are portrayed as pseudo-intellectuals) and the bureaucratic state of Balnibarbi, where a faulty academy constantly tries to reinvent daily necessities at the expense of the citizens. The fourth and most utopian place Gulliver encounters is the land of the Houyhnhnms, a place where the intelligent creatures are horses and the more animalistic creatures resemble humans. This final place is where Gulliver reaches his epiphany and decides that the Houyhnhnms epitomise all traits considered honest and natural, concluding that society's greatest downfall is the greed for material gratification and dismissal of nature.
This book operates on many different levels; it serves as an enjoyable fantasy novel on the surface, while it's a cleverly-written satire of 18th century England. Each land serves as either a critique on the faulty monarchy of the British empire or an example of utopia to which the author sympathies for. I recommend it to anyone who is interested in reading a masterfully written,influential classic with  many odd and quirky moments to it that keep the book entertaining.
Maddix McWha – Eleanor & Park
We've all seen the typical coming-of-age story before. The angst, the drama and the romance are all quintessential to a teen novel, but when Rainbow Rowell put all of these elements into "Eleanor & Park," she created something completely new, something that is miles away from clichés. There's bullying, sibling rivalry, salvation through music and comics, a monstrous stepparent — and I know, we've all seen this stuff. But you've never seen "Eleanor & Park." While many go on about the relatability of the characters and the raw truth of the plot, I find myself most in awe of Rowell's writing style. Rowell doesn't need to be overly fancy or flowery in her language to make you feel something. She can simply and succinctly state some large truth about life and, without a need for further elaboration, the reader feels this truth to the bottom of their soul. You can't help but but become emotionally invested in the characters. For anyone, teen or adult, who is seeking to recollect why they love books, I highly recommend "Eleanor & Park."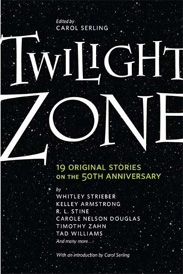 Danny Miller – Twilight Zone: 19 Original Stories on the 50th Anniversary
Arguably one of the most influential television shows of all time, "The Twilight Zone" began in 1959 and has entertained people for years with its spooky stories. So, in celebration of the Twilight Zone's 50th anniversary, the anthology titled "Twilight Zone: 19 Original Stories on the 50th Anniversary" was released for old fans and new readers alike. This book contains 19 short, scary stories, each written by different writers such as Tad Williams, R. L. Stine and even the show's creator, Rod Serling.
Personally, as a fan of "The Twilight Zone," I enjoyed how different each story was and how creepy they all were. None of the stories are too violent or horrifying, but all are intriguing and chilling, following the legacy of the television show. Even if you aren't a fan of the show, the book is still enjoyable to read as a collection of chilling stories by several great writers. The stories are also easy to understand, which is convenient for anyone looking for a quick read. I highly recommend this book if you're a "Twilight Zone" fan, you delight in spooky campfire stories or you just want something easy to read.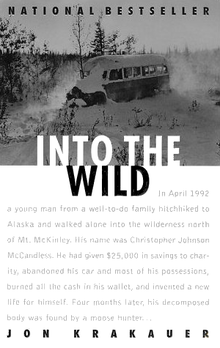 Megan Oakes – Into the Wild
Although it is a book in a genre not typically considered to be gripping, the nonfiction story "Into the Wild" is one of the most fascinating and thought-provoking books I have ever read. The book, written by outdoorsman and journalist John Krakauer, recounts the story of Chris McCandless, who leaves his wealthy family and a life of privilege and opportunity to go live off the land in Alaska. Told through in-depth interviews intertwined with fascinating and descriptive narrative, the novel explores the circumstances that drove McCandless into the wild and invites the reader to ponder whether his actions were morally justifiable, based on the early-established fact that he died in the Alaskan wilderness. Although not for the faint of heart, this novel is a fascinating exploration of a rejection of societal values and of what it means to find one's self.
Lydia Oven – Waking Rose
Have you ever started reading a book and by the time you came to the end of the first page you already knew it was going to be the best book ever? That's exactly how I felt when I started reading one of my absolute favorite books, "Waking Rose" by Regina Doman. It's the third book in a series of five that are each modern retellings of classic fairytales. "Waking Rose" tells the story of a sleeping beauty and her prince. While this book does include romance and (spoilers) has a happy ending, it also has mystery and adventure. Rose, a spunky new college student, can't understand why Fish, her good friend, wants to stay just that, her good friend. It's not until Rose has a near-fatal accident that Fish has to face his fears or risk losing her forever. This book is packed with action, adventure, love and of course some humor every now and then. I would recommend reading the two books that precede it first (since they're also amazing) but it's not a must. This book is quite a thriller and as soon as you pick it up, you won't be able to put it down.
Alex Redd – 101 Things I Learned In Film School
"101 Things I Learned in Film School" by Neil Landau is exactly what the title advertises. In short and concise descriptions, this book provides helpful and crucial tips to mastering the art of filmmaking. It is easy to follow even without prior knowledge of film; if you are well versed in filmmaking, then this book not only reinforces essential ideas, but also introduces unique ways of approaching screenwriting, cinematography, directing and all other aspects of film. Whether you are a film school hopeful in need of additional insight into the techniques associated with creating a film or you simply have an appreciation for people who dedicate their lives to this art, this book is for you.
Anastasia Reimann – Illuminae
On the day Kady Grant dumps her boyfriend, Ezra Mason, their planet is attacked, forcing the two of them to board one of the spaceships in an evacuating fleet in hopes that they'll reach safety. What they find instead is lies, a deadly plague, an enemy ship hot on their trail and an Artificial Intelligence system that's gone haywire. As more people fall sick and the enemy ship looms closer, Kady is forced to find answers to questions the fleet's leaders won't address: Who started the plague? Is there a cure? What's going on with AIDAN, their AI? The answers may or may not lie with Kady's ex-boyfriend, Ezra.
"Illuminae" is told through classified "files," interview transcripts, emails and direct messages, which means you're never directly in the characters' heads. Yet, I had no problem connecting to the main characters (Kady and Ezra). They're incredibly relatable, and I quickly grew to love them and the way they interacted with each other. The book's format not only makes "Illuminae" unique from others in its genre, but also gives the whole picture instead of just one perspective, gradually peeling back more and more layers to reveal new twists in the story. The end result is a thrilling, action-packed tale of survival in space which will have you biting your nails and ripping through pages to the end. It's a very intense, very stressful read, but there's plenty of humor to balance things out. The book is long (one page short of 600), but it's one heck of a ride, and a must-read if you're into sci-fi.
Micah Summers – Necronomicon
H.P. Lovecraft wrote innumerable stories of horrors and crypticism during the late teens and Roaring Twenties. These tales run the gamut, from brooding poetry to installment-spanning recounts of fictional terrors centered on exposing Man's mental frailty to incomprehensible vistas of nocturnal, ravenous creatures. "Necronomicon" is an anthology of his stories, with classics like "The Call of the Cthulhu," "Pickman's Model" and my personal favorites, "The Music of Erich Zann" and "Under the Pyramids."
Lovecraft's work is a phantasmagoric collection of visceral thought experiments on the trauma befalling the fickle, curious human mind as it digs too deep and looks too far into the realms of ghoulish creatures, insanity, religious devotion, and irrevocable doom. His vocabulary is rich and byzantine, and his sentence structure is crafted with invaluable precision and masterful architecture; his stories are laden with abysmal wonder and speculation of demons. His works are not for everybody (I've felt queasy more than once at the grotesque depictions of resurrecting dead bodies and nightmares), and he was undeniably racist (demon-worshippers usually happen to be African-American or Jewish), which diminishes the value of his works considerably. Nevertheless, "Necronomicon" is a revolutionary step in the lurching gait of horror-fantasy.
Crystal Sung – The Clockwork Orange

When I first flipped this book open and read the beginning pages, I found it difficult to decipher. Anthony Burgess uses a self-invented dialect called nadsat that the characters speak throughout the whole book. It seemed quite daunting and TIME consuming to decipher initially, but, after one chapter, I was able to master it, occasionally consulting a glossary in the back of the book.
This book is filled with violence which is very graphic and slightly unnerving at first, but not entirely gratuitous.
The protagonist, Alex, is a young, clever man who loves violence and roams the streets with his friends, beating up, raping, stealing from, and murdering inhabitants of the city. In a STROKE of fate, he is captured. After his arrest, he is subjected to the Ludovico technique of reforming people, a forceful method of corporeal and mental punishment in which he is secured in a steel chair and brainwashed by media and psychological associations. This procedure takes a TOLL on Alex, and he becomes unable to fight back.
The graphic imagery and brutal clarity of the descriptions in the book leads readers to grapple with the question of whether the FRUIT of such techniques can truly reform a man and where the true balance between good and evil lies.
Even after Alex is released from prison, everything he loves has been taken away from him. His inability to defend himself makes him an easy target for everyone, even those who had once been his friends. He can't even enjoy the music that he used to love because of the treatment he had received. Instead, he finds himself exploited by opposing political parties. Whatever he does, whichever side he chooses, he remains an unhappy puppet. Will he reform?
Is a man who chooses the evil path perhaps in some way better than a man who has the good unwillingly imposed upon him? And does the end always justify the means? These are the questions that Burgess poses to his readers. "The Clockwork Orange" is definitely a fascinating must-read in all its morbid, gruesome intrigue and bold statements about what defines humanity. It will have you turning pages like CLOCKWORK once you begin it.
Danielle Weston – I Am Not a Serial Killer
When my friend first suggested this book to me, I was pretty unnerved, but if you like a bit of gore, some mystery and serial killers, then this is definitely one of the best books by far. Fair warning: this book is definitely not for the faint hearted, easily offended or those easily triggered by death or violence. In Dan Wells' "I'm Not a Serial Killer," he describes the average life of a seemingly normal teenager named John – if you consider being obsessed with serial killers and living above an embalming studio normal. He goes to therapy for his little problem which he calls "Mr. Monster," the psychopathic side of his personality that wants to kill and do terrible things to other people. He has certain rules to keep this monster in check to prevent hurting others. The book suddenly takes a twist when a series of murders by a mysterious killer take place in John's town. The reader gets to experience the inner struggle between the two sides of his personality. Will he catch the killer or will there be a bigger problem in the town when "Mr. Monster" breaks free? Will this mystery killer be brought to justice? Who was he? Filled with harrowing moments, unexpected plot twists, dark humor and lots of gore, this book will keep you up all night and on the edge of your seat. Once again, this book is not for the faint of heart or squeamish, but if you're neither then pull up a seat and be drowned in the book of a lifetime
Side note: If you love the book, there are also two sequels by Dan Wells: "Mr. Monster" and "I Don't Want to Kill You."
Emily Wright – Is Everyone Hanging Out Without Me? (And Other Concerns)

Mindy Kaling's "Is Everyone Hanging Out Without Me? (And Other Concerns)" is light-heartedly self-deprecating and relatable. Kaling recounts her childhood in an endearing way, relating her past to her current career. The chapters are short, making this a pretty light read. If you want a deeply inspiring, moving and thought-provoking book, this probably isn't the one you want to pick up. However, the casual tone of Kaling's voice makes it a fun, entertaining book to laugh with. By writing about her own awkward childhood, Kaling creates a reassuring read and will leave the reader with a smile on their face and a better outlook on their day.
Kelsea Wolleson – Smoke Gets in Your Eyes

Asking me to pick one of my favorite books is like asking me to pick my favorite child: It's near to impossible. Since I can't list all my favorites, I'll shorten it to "Smoke Gets in Your Eyes." This book is definitely for the brave of heart. If you're curious about what goes down in funeral homes or are curious about death in general, this is the book for you. We follow real-life mortician and funeral home owner Caitlin Doughty as she starts her career as a woman in the death care industry. There, she learns all the tricks some people use to try to sell the unnecessary funeral items to the grieving. Doughty dispels misconceptions that families in mourning may have. For example, many believe that they are unable to keep their deceased loved ones in their home. Once you start reading this book, you can't possibly put it down.
Breanna Turk – The Bad Beginning

I read "The Bad Beginning", the first book from "A Series of Unfortunate Events", when I was about ten or eleven years old. This isn't a very happy series, but they are extremely well-written. It was so compelling and exciting that I could not put it down. I finished it really quickly and had to read on through the series. It was so frustrating how nothing could just go right for Klaus,Violet and Sunny, the three main characters who lose their parents in the beginning. When the movie came out, I loved it, but it didn't compare to the books. I'd definitely recommend these for all ages, because of how incredible every single book in the series is. Their story is fascinating and keeps you hooked until the end.
EDITOR'S NOTE: Two double spaces were fixed, and one space was added after a comma at 3:16:23 p.m. on June 4. At 2:52 p.m. on Sept. 6, 2016, we made one paragraph two and fixed a few typos.
View Comments (4)