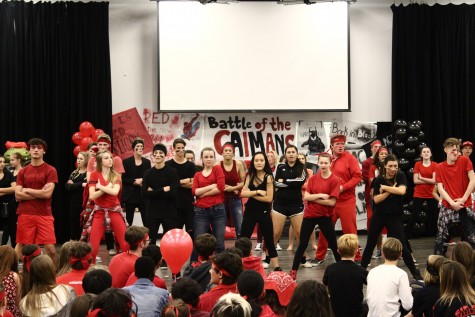 Grace Davis, Reporter

February 23, 2016
February 12, 2016 marked a first in the history of Classical Academy: the first Battle of the Caimans. The Winter Spirit Week was entirely dedicated to a new Red vs Black-themed pep rally, with sign-ups for each team posted in the Great Hall throughout the week. Three spirit days, including Pajama D...
Jakob Woo-Ming, Reporter

March 2, 2015
Movies, stars, and movie stars. These words describe CAHS' 2015 Film Festival. On February 20, Friday night, ASB put on a movie marathon of 13 original films created by CAHS students. While not labeled as a formal event, people dressed formally. At the same time, ASB provided a massive concessions...