Jerd Thursdays 5/14
Welcome again to Jerd Thursday! The weekly segment where we give YOU, the reader, a peak at our yearbook before it arrives!
Want to know how to get a yearbook? Visit room 113, the journalism room as quickly! Yearbooks are $79 until May 23, where they will go up to $85, so get them quickly! Books are limited!
Our second week features a look at one of our "Recap spreads," which recaps a certain month. These discuss events that occurred during the month and cover sports, clubs or events. Some even have cool little designs! Be sure to click on the picture to zoom in and get a better look.
The students who made this spread said this: This spread was fun to create. Learning about the new clubs that where starting up and being able to represent them in the yearbook was a cool experience. The members we interviewed seemed passionate about what they were doing.
Speculate away in the comments and come back for next week! GET HYPED!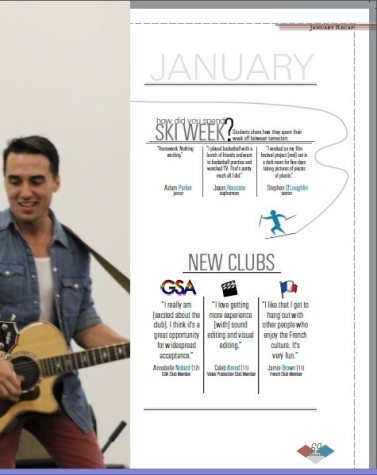 Want to know what's next? Prepare to be "!01110100 01100101 01110111 00100000 01101100 01101100 01100001"
Leave a Comment