Spirit Week: Four days of vigor
During Spirit Week, the student body came together to celebrate their shared Caiman pride. The week involved four dress-up days when students were encouraged to come to school in pajamas, a costume ending in "-er," a matching outfit with a twin, and finally red or black clothes denoting their Spirit Week team. The week culminated in a "Battle of the Caimans" pep rally, with Red and Black team competing for points.
The second Pajama Day of the school year boasted a high turnout despite the balmy weather. With temperatures reaching the high 80s, students had a hard time staying cool in their winter garb. "I was wearing sweatpants so it was really hot," junior Nicole Yphantides said. Regardless of heat, Pajama Day remained one of the most beloved Spirit Days. Junior Alessandra Vukovics cited Pajama Day as her favorite Spirit Day "because you can just roll out of bed." Junior Evelyn Kang confirmed this preference—few days are better than when "you just come in comfortable clothes."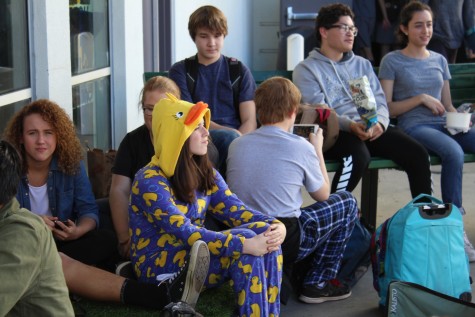 -Er Day is a Spirit Day when students are encouraged to dress as people or things that end with the suffix "-er." This year, Classical Academy students were creative in their approaches to this often neglected Spirit Day. Kang went all out, dressing as a "mother," a costume complete with a baby doll in a sling. When asked how she came up with the idea she replied that her own mom inspired her creative outfit.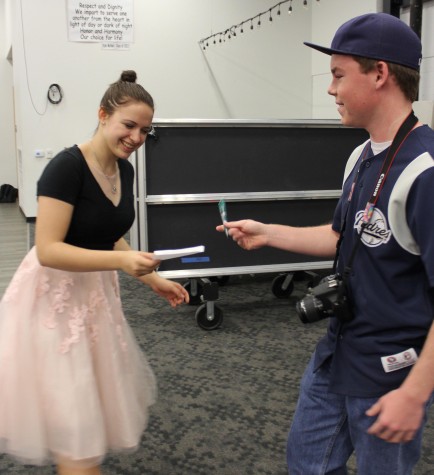 Twin Day proved to be a popular Spirit Day when many students showed up to school matching with their friends. Junior Alessandra Vukovics matched with fellow junior Megan Oakes in Giants hats, black shirts and blue Converse. When Vukovics was asked how similar her and "twin" Oakes really were, she confirmed, "We're fairly alike, yes. We're both very crazy children at times and we just like to have fun together." Style-wise, however, Vukovics said that "We don't really dress the same."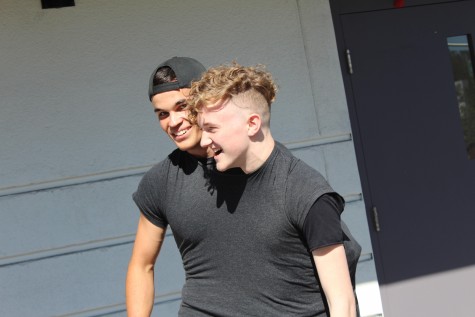 Friday's Battle of the Caimans Pep Rally was a spirited assembly full of friendly competition. The assembly brought teachers and students together onto Red and Black teams. Most students signed up for their teams early in the week, and on Friday everyone dressed either in red or black, diverging into a separated Caiman Hall to cheer on their teams. Each side participated in activities like Family Feud and Tug of War, with each team competing in a tight race for spirit points. Freshman Angela Bacardi cheered on the Red team from the sidelines: "I didn't participate in any of the games, but I liked watching the teacher games; it was really intense." The exciting rally ended in a tie between the Red and Black teams, proving that Caimans can't help but stick together.
Leave a Comment