Far from Softies: Girls Softball win CIF Championships
Caiman Girls Softball won two playoff games in a row and advanced to the CIF semifinals on Thursday. They won that game against the Eagles of Julian High School 14:3.
Their success was largely due to their left-handed pitcher, stellar batting and their outer field placement, which threw the Eagles off their game. According to sophomore Gabby Smith, "the whole team just worked really hard and that's why we won."
The players' dedication led to several remarkable feats. For instance, Brie Palmer, another player on the team, "dove back to third and injured her fingers so that she couldn't even move them but she still wanted to keep playing and … hit two more doubles after that … [with] her fingers taped together."
Sophomore Olivia Sallaz expresses optimism for the team's continuing success and some notes for improvement in the year to come, saying that they needed to "[make] sure to run and hustle when the coach tells [them] to … [and to] just go for it — be aggressive."
CIF finals were on May 27 at the University of California, San Diego (UCSD), which Caimans came out the victor, winning them the CIF championship. The Girls Softball team is the third to win CAHS a CIF championship.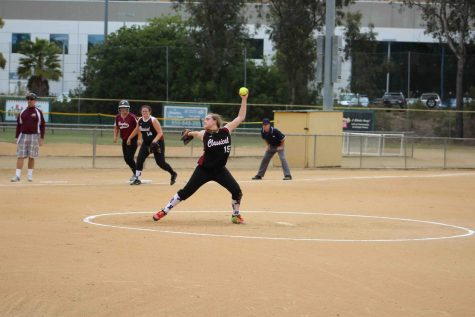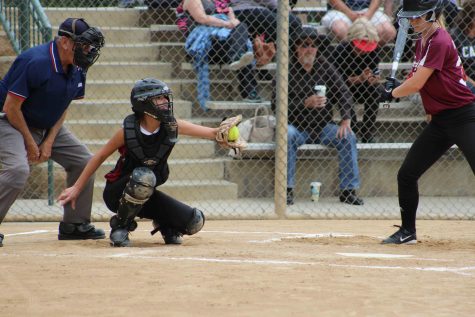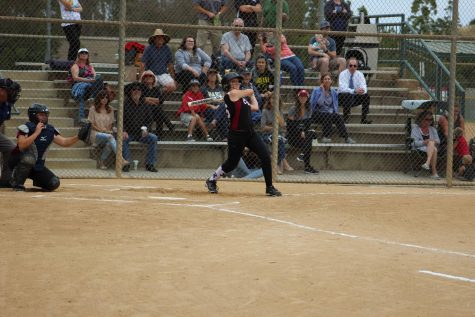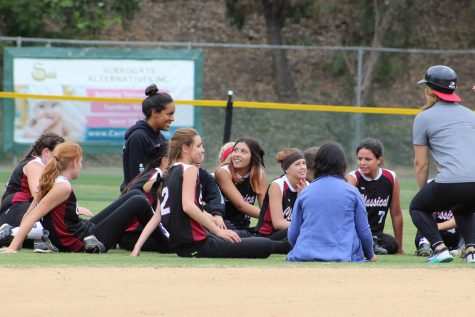 Leave a Comment