Computing His Future: Senior David Zhou Talks College and Beyond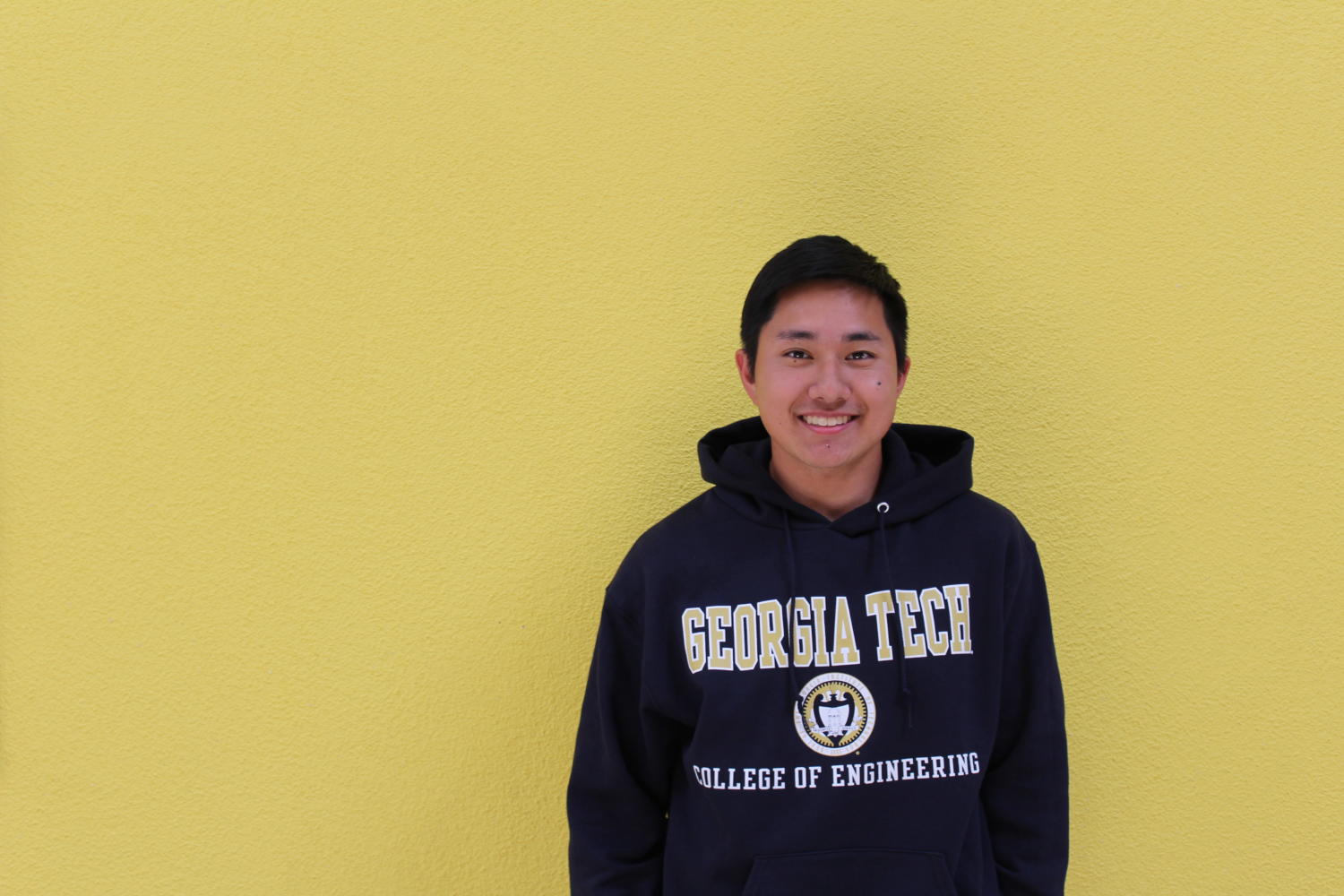 With the closing of the May 1 college commitment deadline, many CAHS seniors have already made a final decision. Among this senior class is David Zhou, who will be majoring in computer engineering with a minor in computer science at the Georgia Institute of Technology.
Zhou chose to major in computer engineering because of his goal "to go into software development when I grow up," as well as the flexibility this major has to work both software and hardware.
Zhou was accepted to several renowned colleges, including UC San Diego, UC Santa Barbara, UC Davis, Purdue University, Baylor University and University of Pittsburgh. He was not waitlisted at any schools, and he was rejected at Dartmouth and UC Berkeley.
Although Zhou acknowledges that there are other institutions more well-known than Georgia Tech, he knew it was the school for him after visiting the campus and doing countless hours of research. Zhou recounts being attracted to this school in particular because of its positive environment, numerous possibilities and chances for employment. "Georgia Tech has one of the most established co-op programs, which means that you can work for three semesters as a paid employee at many large-name companies like Boeing, SpaceX, Google and Qualcomm, among many others," Zhou said.
In order to be admitted to a highly selective school such as Georgia Tech, Zhou suggests focusing on three aspects: being a student, being a leader and being an athlete. He advises that "being able to focus on not only your academic abilities, but also focusing on your leadership" is a noteworthy component to impressing admission officers, because it helps officers "select the future leaders of America."
Zhou's leadership experience includes his youth military experience in ROTC, his creation of a tutoring club at CAHS and his leadership counsel position in National Honor Society. His participation in ROTC for two years prior to high school made a powerful contribution to who he is today: "I think stuff like that gave me the self discipline and respect that has pushed me pretty far in high school."
Contrary to the belief that students must have a strenuous course load and participate in as many extracurriculars as possible, colleges often look for students who display genuine passion. Zhou brings to mind the importance of absorbing what you have learned in your classes and applying it to life in general. "I think taking your experiences from classes and making the most of it is probably the biggest key to advanced placement courses. I think it's quality, not quantity," the senior said.
Zhou emphasizes the significance of authenticity in the college application process: "Sometimes it's about being the individual you want to be. Pursue what you want to do. You don't have to do other clubs and things that might make you look better among colleges, because it removes you from what you truly like. Just do what you love."