Cross Country: We Caiman First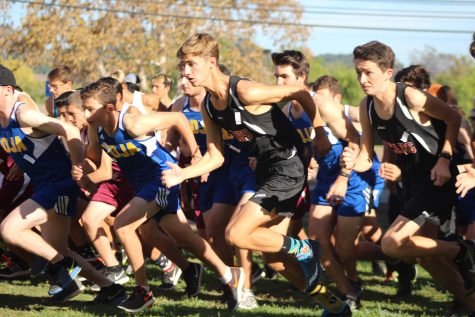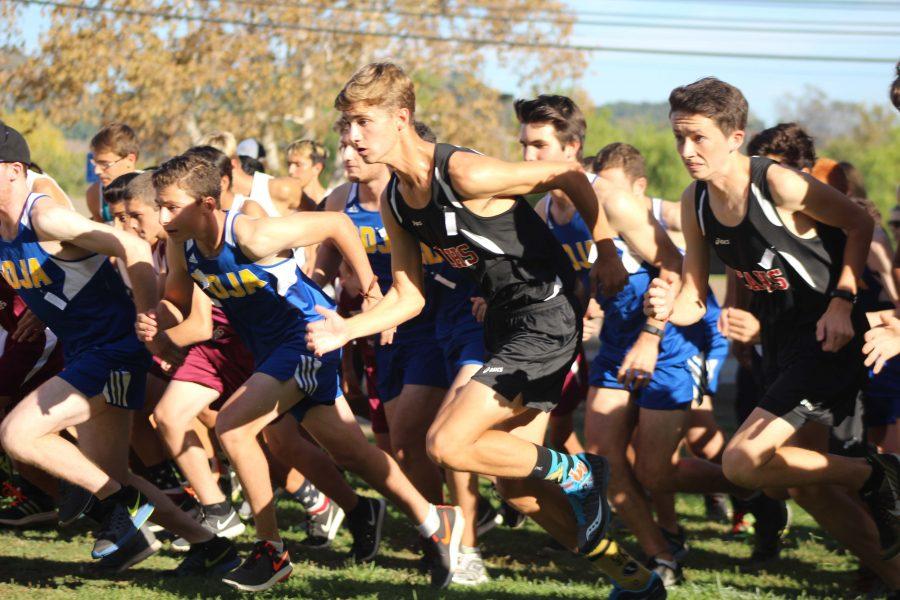 On Thursday, Oct. 13, students on the Classical Cross Country team competed in one of the Pacific League #1 meets—which determines the schools that are a part of the league from then on—at Jesmond Dene Park in Escondido. Schools from all across North County that are included in the same league were allowed to participate in the 3.1-mile race. Teams are ranked through the cumulative placements of the individual racers, and the winning team has the least amount of points.
The girls in Classical's Cross Country team, the Pacific League #1 champions of 2015, were first at the starting line. Once Coach Chedly Benattia fired the gun, the team took off, leaving the opposing schools' racers in the dust.
The girls celebrated their first place victory with lots of laughter, smiles and chocolate milk.
Freshman Jesse Moore, a new member, said after the race, "I'm really proud of the team. I think they did great. It's a really tough race; this one was really hard. But I think everyone did really well."
Sophomore Emma Racciato was the first of the Classical representatives to cross the finish line at 23:05, with the other team members following close behind. Overall, the sum of points for where the girls placed resulted in a grand total of only 38 points.
Sophomore Samantha Cary shared what she was thinking while she approaching the finish line: "[W]hatever I have left, I have to give it now. It didn't matter what … happened with the rest of the race; I have to give it now."
The boys ranked fourth place, with a total of 151 points after competing against several difficult competitors. Although the team did not place as high as they had hoped, sophomore Christian Reynaldo remained positive about his record. When asked what was going through his mind as he crossed the finish line, Reynaldo said, "It hurt a lot because it was really tiring, so I couldn't really think, but it felt pretty good because I beat my old time."
This race was important to the team, because it gives the team more opportunity to go far in this year's league—a goal they have high hopes of achieving. Sophomore David Culver said, "[W]e are actually doing very well, we are actually getting quite a few medals."
Perhaps a good environment and a healthy dose of determination will help. "It's actually a really nice environment," Culver said. "And there's no stress, because everyone puts their stress into their legs. If the team keeps up the hard work through the rest of the season, it may land itself in first place in the Pacific League #1.