CAHS Enters the Wardrobe with Homecoming Spirit Week 2017
Tuesday
The Homecoming Spirit Week began with a bang of staff and students clad in fluffy onesies and pajamas, all of whom were sporting their school spirit.
Freshman Ella Granger arrived costumed in a polka-dotted Minnie Mouse onesie. "I like looking weird [so] no one else looks like me," Granger said.
Wednesday
Although Tuesday brought warmth and coziness in pajamas, Wednesday was all about representing the seasons. Freshmen and juniors dressed in summer clothing, wearing everything from swim trunks to Hawaiian shirts. Sophomores and seniors went a warmer route for winter: fuzzy coats and boots.  
"I wanted to be with my class and support my school and have fun with my friends and be kind of silly," freshman Taylor Smith said.
Thursday
In honor of the homecoming theme this year, students wore their best finery on Royalty Day, be it a handmade paper crown or a full medieval costume.
"Royalty Day [is] kind of cool, because you get to see everyone else try to dress up … it was fun with pictures and stuff," junior Robert Colello said.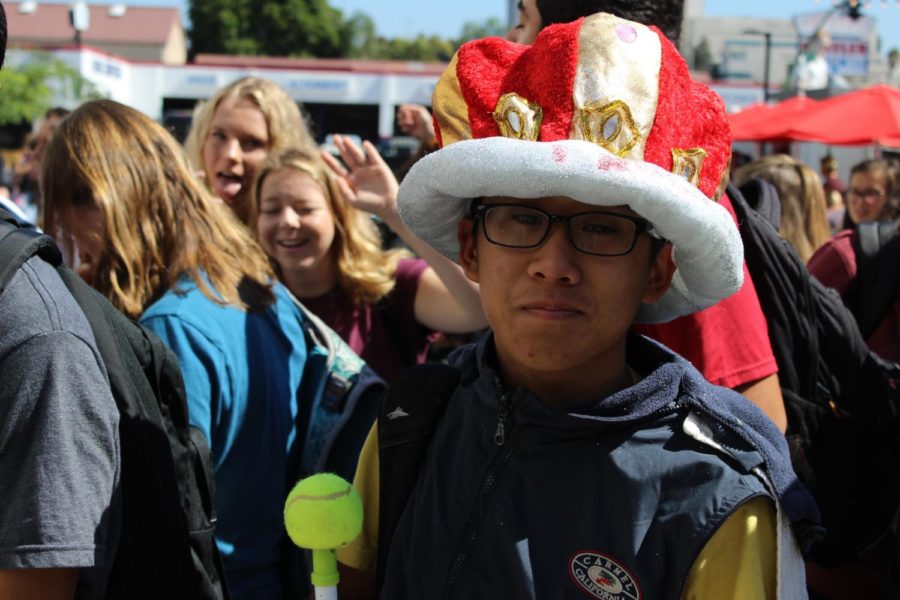 Friday
After PJs, to seasons, to ball gowns and crowns, Friday was all about showing school spirit. Students dressed in school colors in anticipation of the homecoming football game against San Diego High School.
"We're all very friendly, so I feel like being a new person or being shy is just an entryway for you to come be yourself and to have that caiman pride," sophomore Jasmine Broyles said.